Wednesday, March 9th, 2022 8pm EST | 5pm PST
How AHAs & BHAs Can Transform Your Skin
+ Our Newest Launch!
Wednesday, March 9th, 2022 8pm EST | 5pm PST + Watch it on demand later
How AHAs & BHAs Can Transform Your Skin
+ Our Newest Launch!
About
Want the secret to balanced, glowing skin? 
Discover how you can get transformative results with AHAs and BHAs. Learn how and why we use a carefully selected cocktail of acids, how they work on your skin, and what's the difference between Alpha-Hydroxy Acids and Beta-Hydroxy Acids.
In this class, Dr Dennis Gross and medical esthetician Kayla Kernel will show you how you can achieve dramatically smoother, clearer, more radiant skin, visibly tighter pores and reduce fine lines and wrinkles with the help of acids. Explain what time of day you can use the products with acids, what skin types should and shouldn't use acids and how to mix them with other ingredients.
+ Get the inside scoop on our newest launch! (YOU WILL LOVE IT!)
Unable To Join The Live Class? 
Register anyway, and we will share the recording with you to watch it later.
Hosted By: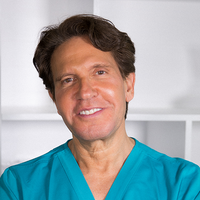 Dr. Dennis Gross
Co-Founder of Dr Dennis Gross Skincare and Board-Certified Dermatologist
Dennis Gross, M.D., is a board-certified dermatologist and dermatologic surgeon who has been in practice for 25 years. Creator of award-winning Dr. Dennis Gross Skincare.
Kayla Kernel
National Esthetics Educator and Licensed Esthetician at Dr Dennis Gross Skincare
Kayla has been a licensed esthetician for over a decade. Growing up, Kayla struggled with cystic acne and scarring which still to this day is the driving force behind her passion for clinical skincare treatments. She has worked and trained all over the country with some of the top leaders in the industry. Kayla has also worked side by side with Dr. Dennis Gross for the past four years learning about the latest innovations and technologies in skincare. This experience drives her passion to help educate others on their skincare journey.