Monday, October 3rd, 2022 8pm EST / 5pm PST
LED and Vitamin C:
The Future of Skincare
with guest host The Skinny Confidential
Join Dr. Dennis Gross and Lauryn Evarts Bosstick to discover the newest innovations in skincare that help you fight wrinkles, treat acne and repair sun damage
Watch The Replay
Monday, October 3rd, 2022 8pm EST / 5pm PST + Watch it on demand later
LED and Vitamin C:
The Future of Skincare
with guest host The Skinny Confidential
Join Dr. Dennis Gross and Lauryn Evarts Bosstick to discover the newest innovations in skincare that help you fight wrinkles, treat acne and repair sun damage
Watch The Replay
About this class
Dr. Dennis Gross and Lauryn will discuss how our revolutionary FDA-approved LED therapy devices can be that powerful secret ingredient in your skincare routine. And why combining it with the might of our new Vitamin C Lactic collection will make your skin glow like never before.
You will learn how a mix of red and blue LED light can help you reduce inflammation in your skin, increase collagen production for the plump look, reduce wrinkles and even fight muscle pain. Ho LED and Vitamin C Lactic is the ultimate combination that can 2x your efforts in repairing the effects of sun damage, aging, and acne.
Find out:
Why you should use LED therapy?

How often you should LED devices?

Can you use LED masks with conditions like rosacea or eczema? What about fillers and botox?

Why you shouldn't be scared of the blue light?

How both LED devices and Vitamin C Lactic products help fight sun damage?
Unable to join the LIVE class?
Register anyway, and we will share the replay with you to watch it later.
Bonus
Exclusive early LED Week deals for Masterclass attendees + GIVEAWAY!
Hosted By: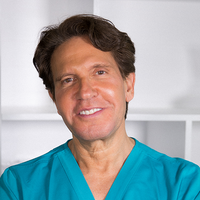 Dr. Dennis Gross
Co-Founder of Dr Dennis Gross Skincare and Board-Certified Dermatologist
Dennis Gross, M.D., is a board-certified dermatologist and dermatologic surgeon who has been in practice for 25 years. Creator of award-winning Dr. Dennis Gross Skincare.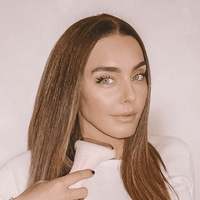 Lauryn Bosstick
Entrepreneur and host of The Skinny Confidential podcast
Lauryn Bosstick is a multi-hyphenate entrepreneur, podcaster, investor, best-selling author, and creator behind lifestyle brand The Skinny Confidential.