Monday, May 2nd, 2022 8pm EST / 5pm PST
Melanoma Prevention & Awareness:
Early Detection is Key
Watch The Replay
Monday, May 2nd, 2022 8pm EST / 5pm PST + Watch it on demand later
Melanoma Prevention & Awareness:
Early Detection is Key
Watch The Replay
About this class
While melanoma is the most deadly form of cancer, it is highly treatable when detected early.
Our goal at Dr. Dennis Gross Skincare is to spread awareness on melanoma to help people identify and treat this cancer in its early stages.
In this class, Dr. Dennis Gross & Medical Esthetician Kayla Kernel will discuss how to detect early signs of skin cancer plus the best sun safety tips (and which are myths).
You will learn:
How to check for skin cancer at home & the importance of a full-body skin check

How skin cancer appears in darker skin tones

Best practices for SPF application

The true damage that unprotected sun exposure can cause (even the damage you can't see)

What you should do if you find a suspicious spot
Hosted By: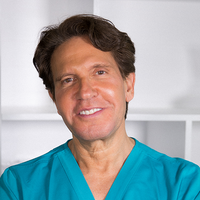 Dr. Dennis Gross
Co-Founder of Dr Dennis Gross Skincare and Board-Certified Dermatologist
Dennis Gross, M.D., is a board-certified dermatologist and dermatologic surgeon who has been in practice for 25 years. Creator of award-winning Dr. Dennis Gross Skincare.
Kayla Kernel
Medical Aesthetician at Dr Dennis Gross Skincare
Medical Esthetician with 10+ years of experience. Growing up, Kayla struggled with cystic acne and scarring. This experience drives her passion to help others on their skincare journey. Kayla specializes in all skin types, tones, and ages.