Melanoma Prevention & Awareness: Early Detection is Key
Our goal at Dr. Dennis Gross Skincare is to spread awareness on melanoma to help people identify and treat this cancer in its early stages.
In this class, Dr. Dennis Gross & Medical Esthetician Kayla Kernel will discuss how to detect early signs of skin cancer plus the best sun safety tips (and which are myths).
Recommended Masterclasses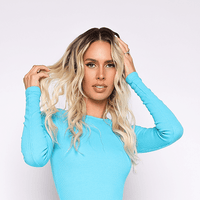 Exclusive Reveal with Bunny Barbie for Glowing Skin
Signs of Melanoma on Dark Skin
Hosted by Dr Dennis Gross and Regina Byrd
Do You Need SPF When Staying Indoors?
Hosted by Dr Dennis Gross and Regina Byrd
The Secret to Getting Rid of Acne with Molly Esther
Hosted by Dr Dennis Gross and Molly Esther