Thursday, March 24th, 2022 8pm EST | 5pm PST
FREE MASTERCLASS:
Dr. Dennis Gross
& Kirbie Johnson (Gloss Angeles):
The Science of Peeling
Watch The Replay
Thursday, March 24th, 2022 8pm EST | 5pm PST + Watch it on demand later
FREE MASTERCLASS:
Dr. Dennis Gross
& Kirbie Johnson (Gloss Angeles):
The Science of Peeling
Watch The Replay
About
The cult-favorite Alpha Beta Daily Peel launched over 20 years ago and is still the #1 peel at Sephora – but what is actually going on underneath skin's surface when you commit to a daily peel?
In this class, Dr. Dennis Gross & Kirbie Johnson unveil never-before-seen clinical data that unlocks mysteries in how hydroxy acids and a unique cocktail of anti-aging ingredients work in skin.
Bring on the biomarkers, punch biopsies and ultrasound measuring! The proof is inside the peel.
You will learn:
Cause of collagen breakdown & texture issues
Benefits of daily at-home chemical exfoliation
Alpha Beta Peel gene expression analysis on 4 different biomarkers
The correlation between peels & skin density
Clinical comparison between Universal & Extra Strength Peels
Achieve the results:
Stimulate collagen production for glowing, smooth complexion.
Smooth fine lines and wrinkles.
Fade dark spots and hyperpigmentation.
Reduce blemishes and acne.
BONUS:
Exclusive 20% OFF sitewide code for attendees. 
Hosted By: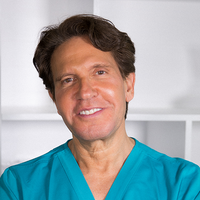 Dr. Dennis Gross
Co-Founder of Dr Dennis Gross Skincare and Board-Certified Dermatologist
Dennis Gross, M.D., is a board-certified dermatologist and dermatologic surgeon who has been in practice for 25 years. Creator of award-winning Dr. Dennis Gross Skincare.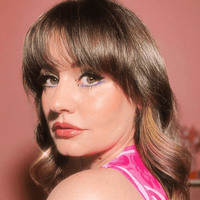 Kirbie Johnson
Beauty Reporter and Co-Host of Gloss Angeles
Kirbie Johnson is an on-camera host, producer, writer and reporter. She is co-founder and producer of Gloss Angeles, a top 10 fashion and beauty podcast on Apple, Host of Tell Me More, a live audio show on Spotify Greenroom, and a contributor to publications like Allure Magazine. Her on-camera and editorial career began at POPSUGAR where she grew the company's beauty video presence to amass over 100M views; she's filmed over 500 digital and TV segments, more than any other editor or influencer in the field.