Thursday, February 17th, 2022
7pm EST / 4pm PST
+ Watch it on-demand later
FREE MASTERCLASS:
How AHAs/BHAs & Retinol
Can Work Together In Your Routine
Thursday, February 17th, 2022
7pm EST / 4pm PST
+ Watch it on-demand later
FREE MASTERCLASS:
How AHAs/BHAs & Retinol
Can Work Together In Your Routine
About
Ever wonder if you could use retinol after a chemical exfoliant like AHA or BHA? Scared that layering retinol on top of AHAs/BHAs can lead to redness, flaking, dryness, sensitivity and irritation?

In this class, Dr Dennis Gross and medical esthetician Kayla Kernel will be debunking the myths surrounding this topic and will show you that in fact, you can use acids and retinol together in your routine. They will show you how acids can actually boost the efficacy of retinol without irritating the skin.

Learn how you can combine Alpha Beta and Advanced Retinol + Ferulic peels in your routine to reveal new, radiant skin.
UNABLE TO JOIN THE LIVE CLASS? Register anyway, and we will share the recording with you to watch it later.
You will learn:
Benefits of combining AHAs, BHAs and retinol.
How to pair acids and retinol.
When you should use acids and retinol.
What to look for in retinol & AHA/BHA formulations.
How to use Alpha Beta and Retinol peels together.
Achieve the results:
Stimulate collagen production for glowing, smooth complexion.
Smooth fine lines and wrinkles.
Fade dark spots and hyperpigmentation.
Reduce blemishes and acne.
BONUS:
Register and get access to exclusive deals during and after the Masterclass.
Speakers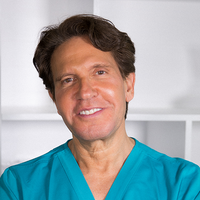 Dr. Dennis Gross
Co-Founder of Dr Dennis Gross Skincare and Board-Certified Dermatologist
Dennis Gross, M.D., is a board-certified dermatologist and dermatologic surgeon who has been in practice for 25 years. Creator of award-winning Dr. Dennis Gross Skincare™, inspired by the skincare concerns of patients at his NYC practice, Dr. Dennis Gross is nationally recognized and has been featured as one of New York Magazine's Best Doctors for his expertise in skin health as well as his approach to creating and maintaining the most natural-looking skin.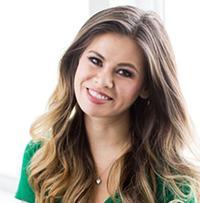 Kayla Kernel
Medical Esthetician
Kayla is a Medical Esthetician with 10+ years of experience. Growing up, Kayla struggled with cystic acne and scarring. This experience drives her passion to help others on their skincare journey. Kayla specializes in all skin types, tones, and ages.
TEST