Tuesday, January 18th, 2022
7pm EST / 4pm PST
+ Watch it on demand later
FREE MASTERCLASS:
Retinol – Achieve Powerful Results
Without Irritation
Tuesday, January 18th, 2022
7pm EST / 4pm PST
+ Watch it on demand later
FREE MASTERCLASS:
Retinol – Achieve Powerful Results
Without Irritation
About
Want to know the secret to youthful skin? Would like to start using retinol but are afraid of skin irritation? Think you are too young to use retinol products?

In this Masterclass, Dr. Dennis Gross and our medical esthetician Kayla will show you how you can introduce retinol into your skincare routine to achieve desired results for any age, gender, and skin type.

Learn how to prevent breakouts and blemishes, smooth fine lines and wrinkles, improve your skin's texture, reduce hyperpigmentation, stimulate collagen and increase skin elasticity with our Advanced Retinol + Ferulic line. And all of that without undesired irritation!

See why our newest addition—Advanced Retinol + Ferulic Intense Wrinkle Cream—is a must-have in your bathroom.
UNABLE TO JOIN THE LIVE CLASS? Register anyway, and we will share the recording with you to watch it later.
You will learn:
How to choose the right Retinol product for your age and skin concern.
Why our Retinol products don't cause irritation.
Why did we add Bakuchiol to our Retinol products and what's a Phyto-Retinol Blend?
How to pair Retinol with other ingredients.
We will debunk the most common Retinol myths.
Achieve the results:
Smooth fine lines, wrinkles and acne scars.
Reduce blemishes and acne, uneven texture, and hyperpigmentation.
Prevent premature signs of aging.
A glowing, smooth complexion.
BONUS:
Register and get access to exclusive bundles and deals during and after the Masterclass.
Presenters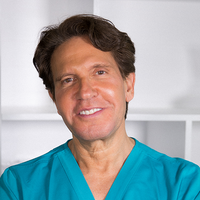 Dr. Dennis Gross
Co-Founder of Dr Dennis Gross Skincare and Board-Certified Dermatologist
Dennis Gross, M.D., is a board-certified dermatologist and dermatologic surgeon who has been in practice for 25 years. Creator of award-winning Dr. Dennis Gross Skincare™, inspired by the skincare concerns of patients at his NYC practice, Dr. Dennis Gross is nationally recognized and has been featured as one of New York Magazine's Best Doctors for his expertise in skin health as well as his approach to creating and maintaining the most natural-looking skin.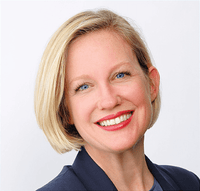 Michele Snyder
SVP of Global Marketing at Dr Dennis Gross Skincare
Michele has over 20 years of experience working in clinical skincare. Helping clients discover and build their own skin regimen is one of Michele's top passions. Her go-to products are the Alpha Beta Extra Strength Daily Peels and C+ Collagen Deep Cream.
TEST