Dr. Dennis Gross is a board-certified dermatologist and dermatologic surgeon. He has been in practice for over 25 years as the founder of Dr. Dennis Gross Dermatology, a top dermatology practice on 5th Avenue in Manhattan.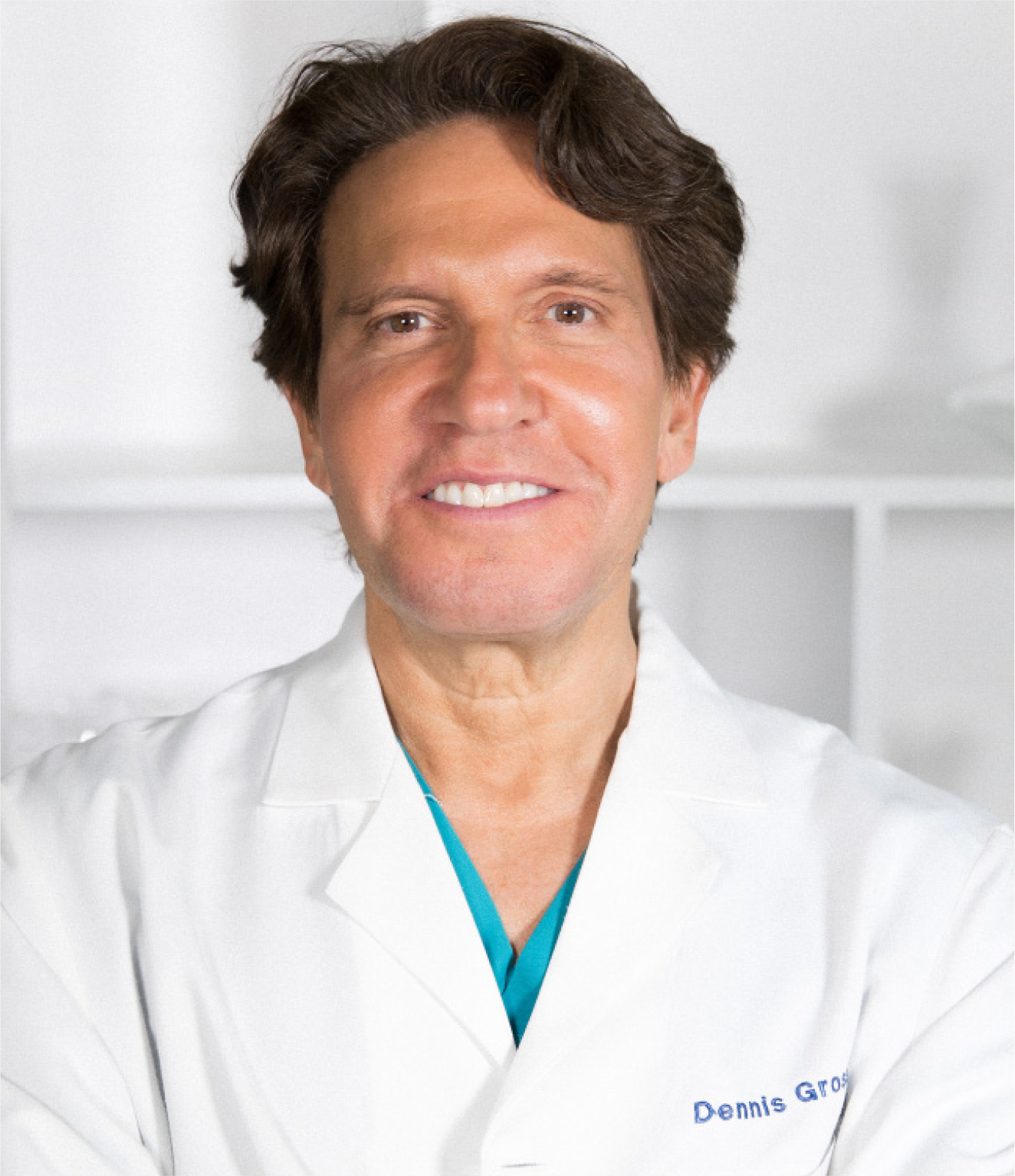 After years of conducting scientific research and helping patients improve their skin health, he co-founded Dr. Dennis Gross Skincare with his wife Carrie. Known as a pioneer of chemical peels and creator of the Professional Alpha Beta Peel treatment offered at the practice, Dr. Dennis Gross has quickly become one of the top-rated dermatologists in the world.
Earning his medical degree with research distinctions from New York University School of Medicine, Dr. Dennis Gross began his career studying skin cancer at the prestigious Memorial Sloan-Kettering Cancer Center in Manhattan. He conducted extensive skin cancer research, including peer-reviewed clinical studies discovering a way the immune system could specifically recognize melanoma cells. This critical research formed part of the basis of immunotherapy that Memorial Sloan-Kettering continues to use today to treat patients with melanoma. Dr. Dennis Gross has been a Board Member for the Skin Cancer Foundation and is a collaborating member of the American Cancer Society, as well as the Society for Dermatologic Surgery and Oncology.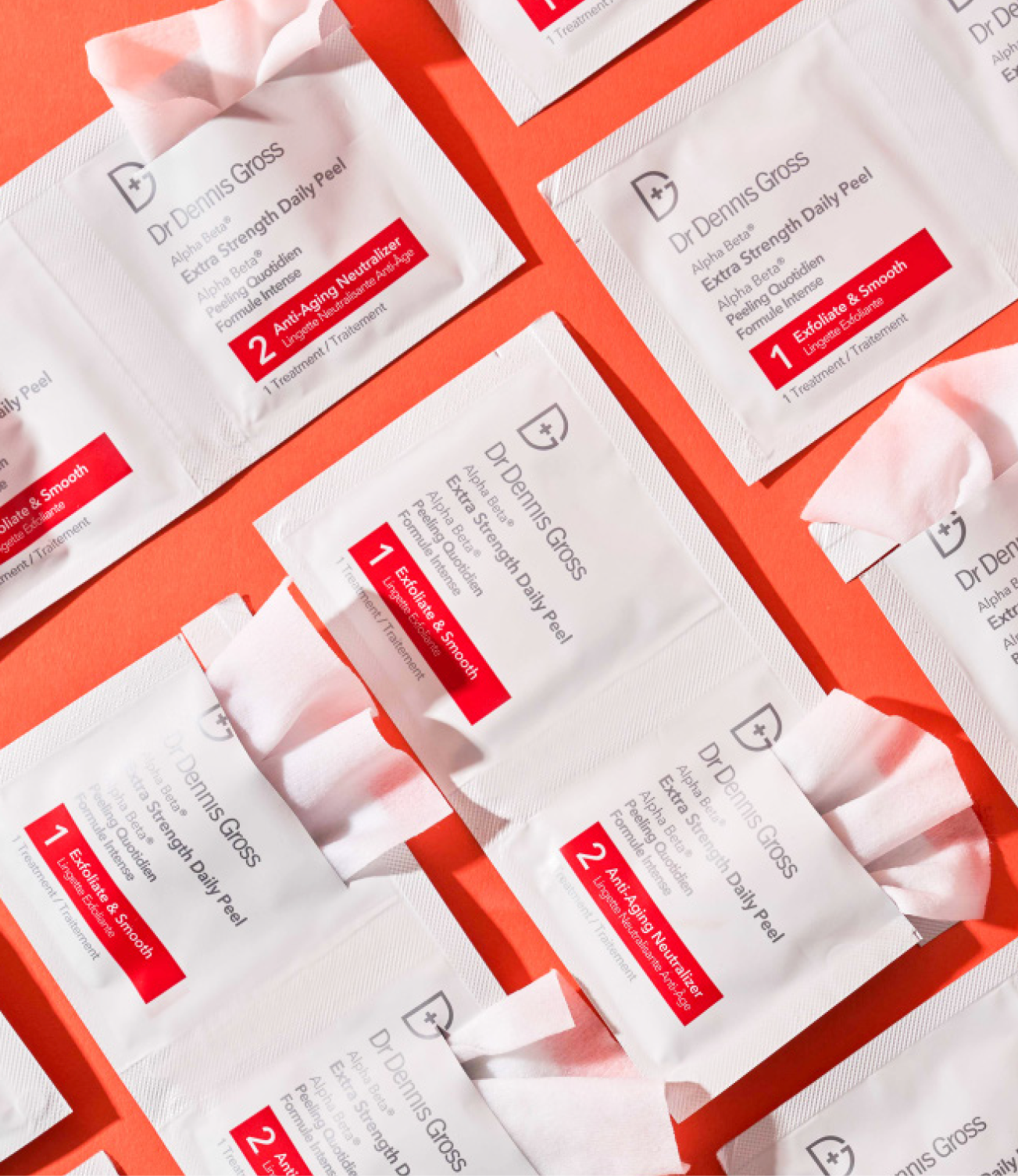 It was the 90s, and the anti-aging treatment options in the derm office were limited: aggressive peels and lasers, harsh prescriptions, and expensive procedures.
Chemical peels were gaining popularity, but they were flawed – mono-acid peels were harsh and required 2-3 weeks of downtime with visible peeling and irritation. The belief: to build collagen and renew skin you had to injure it. Dr. Dennis Gross disagreed. Afterall,you wouldn't injure your lungs to heal them. He found a better way to rejuvenate skin.
Heading home from his office one day, stuck in traffic, the doctor had an AHA-moment. He thought: "What if I blended multiple acids at lower concentrations, to deliver instant resurfacing without injury?" This was a unique point of view! His peers didn't think it was possible. Undeterred, he perfected the formula and technique, and the physician's strength Alpha Beta Peel was born.
Word of mouth spread. His wife Carrie , the Original Peel Addict, dreamt of bringing this game-changing peel to people everywhere. For close to 5 years they worked on patenting the technology and packaging the treatments for the professional channel and at home use, and a brand was born. In 2000, this NYC dermatologist with a unique point of view disrupted the beauty industry by asking women to peel daily. Today, we bring the doctor's innovations and expertise in the form of easy-to-use products to help people improve skin health and natural beauty.
"What if I blended multiple acids at lower concentrations, to deliver instant resurfacing without injury?"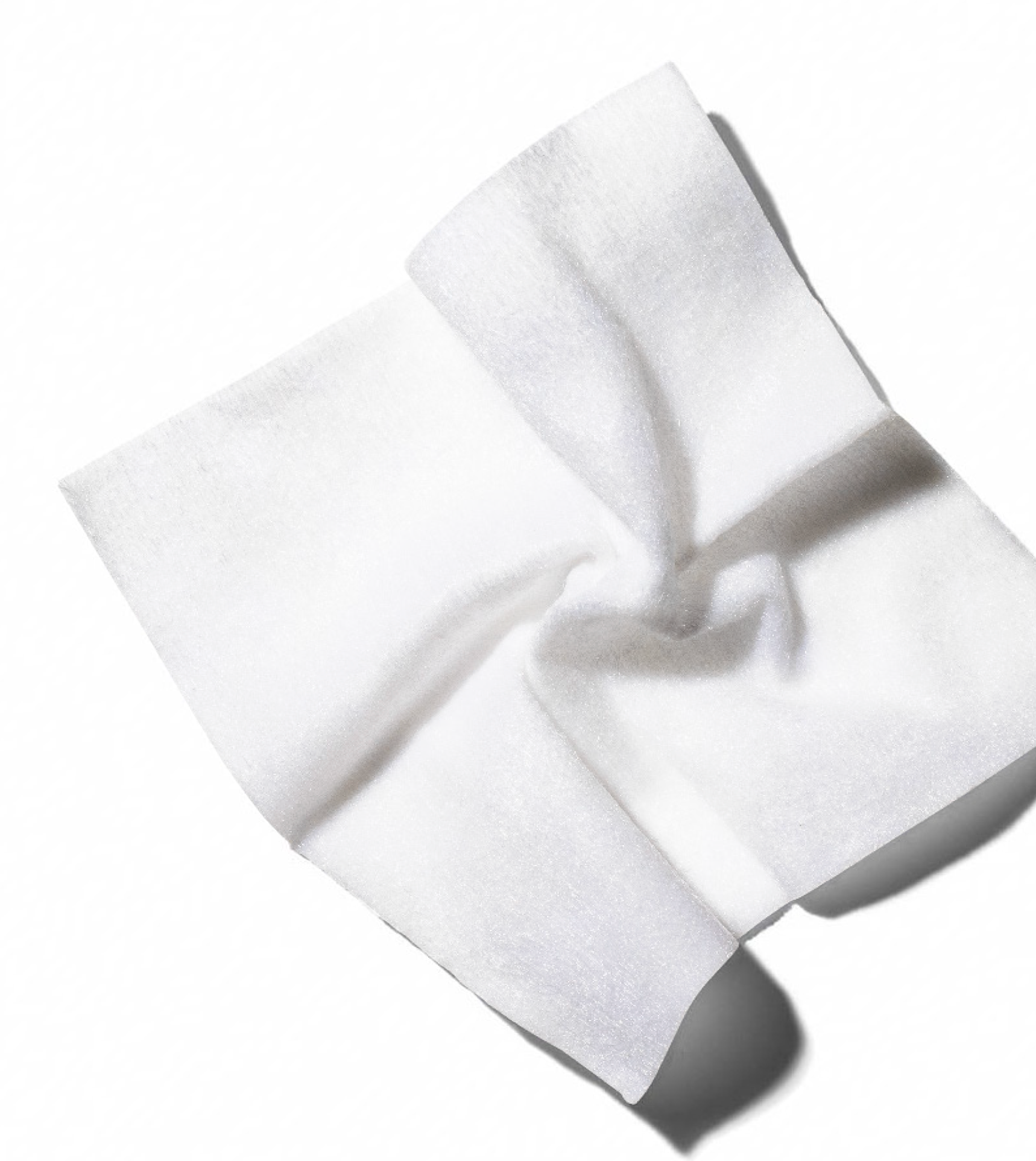 It all started in the professional channel. Our very first day-spas and destination resorts are still with us today because of the original Alpha Beta pro peel.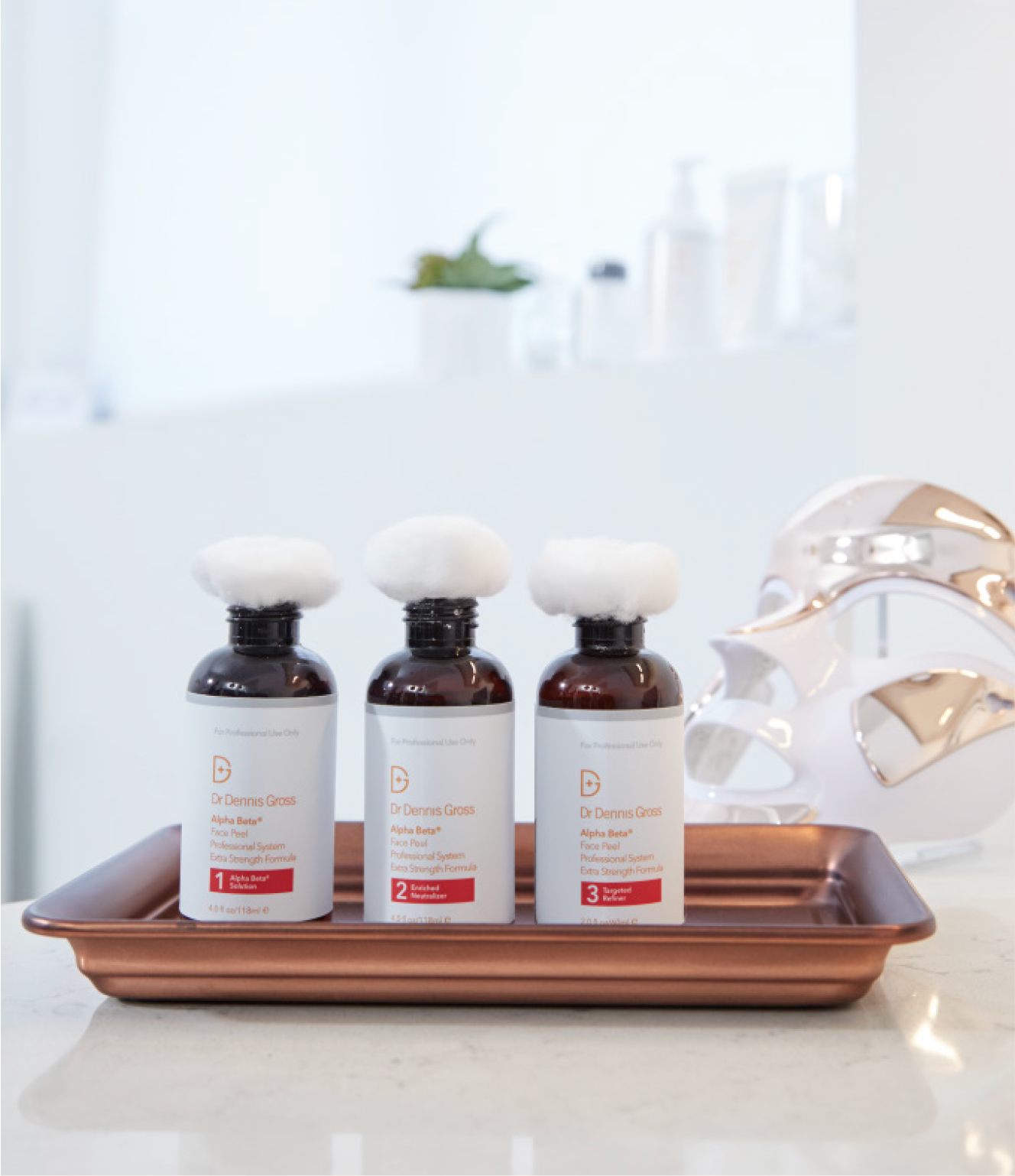 These long-term relationships are the out come of our results-driven protocols, diverse menu of peels, continuous innovation, and dedicated skincare professionals – personally trained by Dr. Dennis Gross.
To protect and prolong the benefits of the pro treatment, we developed what is now known as the #1 at-home peel, with a patented 2-step delivery system and a 30-day supply –just in time for the next pro peel –encouraging clients to book their monthly facial.