Advanced Retinol + Ferulic Texture Renewal Serum
A daily complexion-renewing serum powered by our Phyto-Retinol Blend™ to reduce the look of blemishes and visibly smooth fine lines for a clear, even complexion.
Bring the dermatologist office home
Retinol, bakuchiol, rambutan, and ferulic acid work synergistically to help support natural collagen, smooth texture, visibly reduce blemishes and fine lines, and increase radiance. Powerful hydrators squalane and hyaluronic acid help prevent water loss and boost hydration.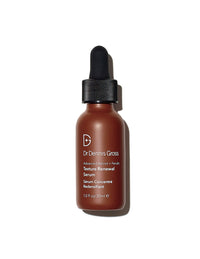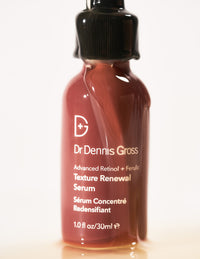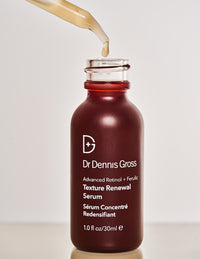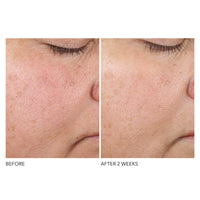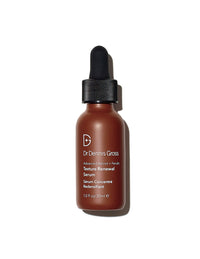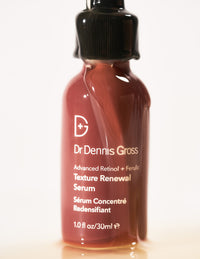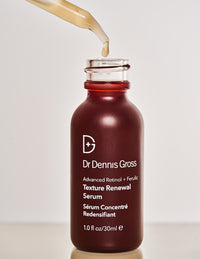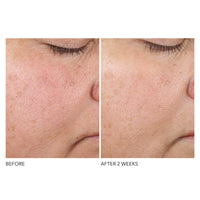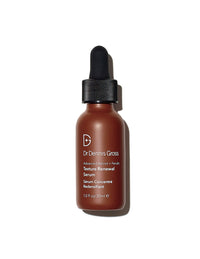 Advanced Retinol + Ferulic Texture Renewal Serum
01 — Lightweight Formulation
Instantly absorbs into skin with no oily residue.
02 —  Phyto-Retinol Blend™
Proprietary blend of 2 forms of retinol, ferulic acid, bakuchiol and rambutan for enhanced results without irritation. 
03 — Precise Application
Unique dropper allows for precise dosage of product with each use.
04 — Gentle and Non-irritating
Gentle retinol formulation can be used AM or PM, ideal for first-time retinol users.
How To Use
Retinol Results, without irritation.
How To Use
Retinol Results, without irritation.
Application
For AM/PM use. Massage 8-10 drops into clean, dry skin - and remember your neck and décolleté.
AM Use
Designed for morning use, this retinol treatment is formulated with our Phyto-Retinol Blend™ that contains antioxidants and botanicals to soothe skin and help prevent irritation cause by UV exposure. Don't forget to always apply a minimum of SPF 30 in the AM!
In Your Regimen
For additional oil control, use the Alpha Beta® Extra Strength Daily Peel before the serum. Then, follow with an oil-free moisturizer and don't forget your daily SPF!
Complimentary Products
Alpha Beta® Daily Peel: transforms skin in two steps
Advanced Retinol + Ferulic Triple Correction Eye Serum: visibly firms and lifts eye ares
All-Physical Lightweight Wrinkle Defense Broad Spectrum Sunscreen SPF 30: blends into all skin tones

BEFORE & AFTER
Experience real results with our targeted treatments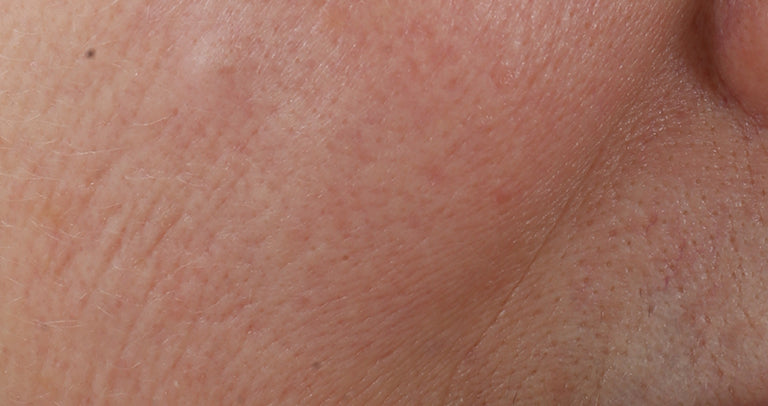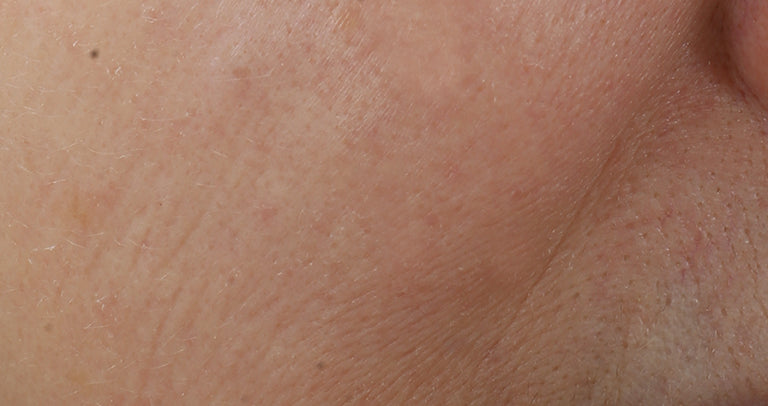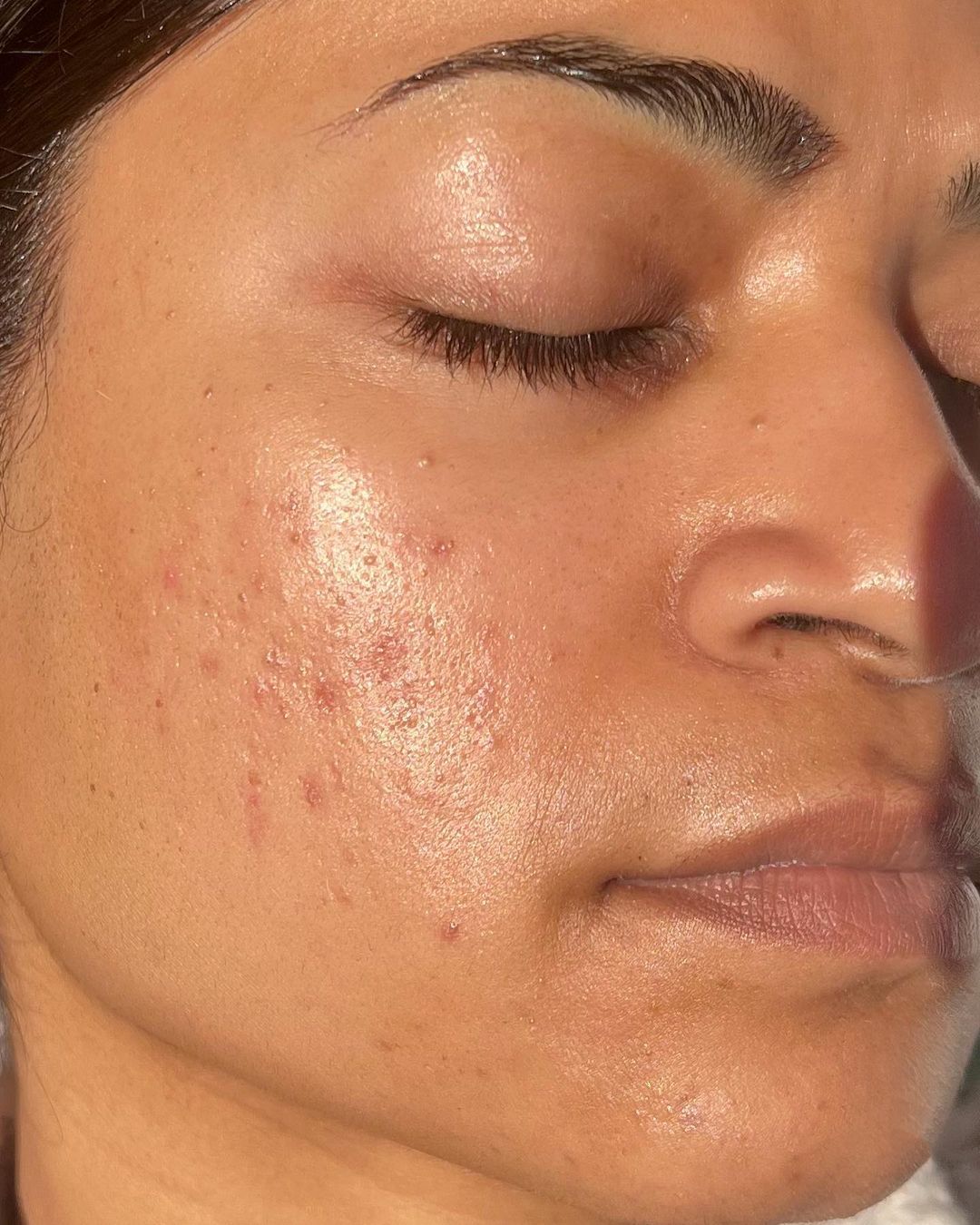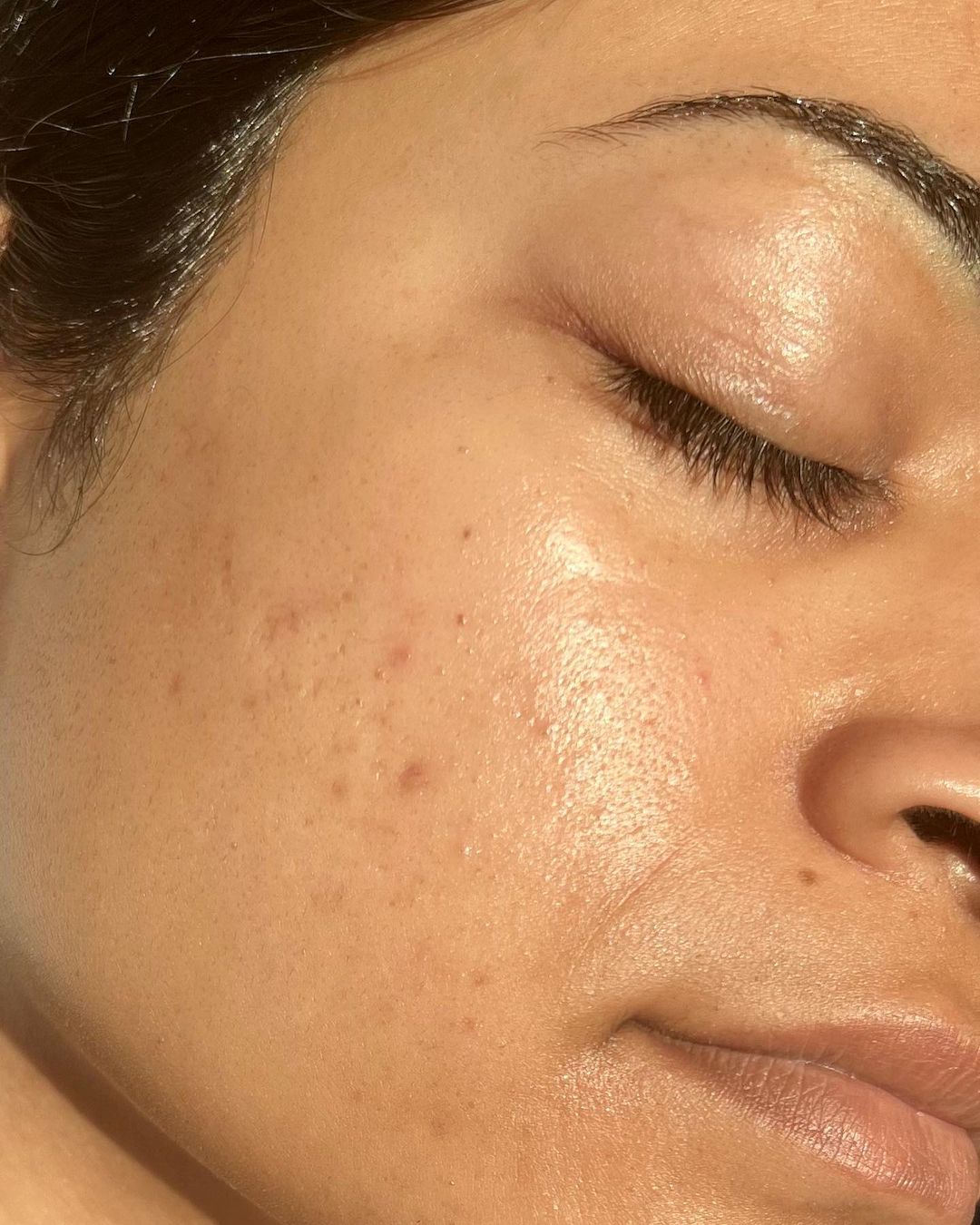 Improvement in acne after 1 weekI've been using this serum for less than a week now, along with other skincare that I am testing. Can you believe that I am already seeing results? @prunela.c
Frequently asked questions
Yes, we recommend pairing Daily Peels with either the Advanced Retinol + Ferulic Texture Renewal Serum or Overnight Wrinkle Treatment. Additionally, our Triple Correction Eye Serum can be paired with all of our products and is the only product suitable for use on the eyelid. If dryness, irritation or flaking occurs, use at opposite times of the day.

Yes, retinol and vitamin C can be safely used together. When layered, vitamin C and retinol provide enhanced results. Some people may find the combination too active when used simultaneously, sowe recommend using at opposite times of the day if irritation occurs.

Brightening Solution has been replaced by Texture Renewal Serum which is better suited to treating complexion issues, texture and blemishes. We recommend IPL and C + Collagen Brighten & Firm Serum to address dark spots and hyperpigmentation.
Complete your routine
For Fresh, Clear Skin Daily
$39
Best for combination/oily skin
$92
Oil-free, lightweight sun defense
$42