B₃Adaptive SuperFoods™ Stress Rescue Super Serum
A silky-smooth anti-stress serum helps correct and prevent visible signs of stress such as worry lines, dullness, flareups, and compromised skin.
Bring the dermatologist office home
Our B3Adaptive SuperFoods™ Complex of niacinamide, adaptogens, and superfoods helps skin quickly recover from stress. Smooth worry lines, correct flareups, reduce redness, and strengthen the skin barrier. Reveal beaming, youthful, stress-free skin.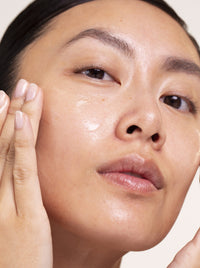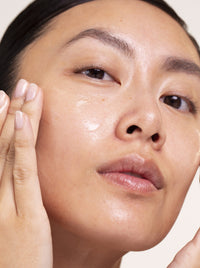 B₃Adaptive SuperFoods™ Stress Rescue Super Serum
01 — Silky Smooth, Lightweight Texture
Light to the touch and quick-absorbing, this hydrating serum lays perfectly under your next skincare steps.
02 — Proprietary B3 Adaptive Superfoods™ Complex
How To Use
Reveal calm, stress-free skin
How To Use
Reveal calm, stress-free skin
Application
For AM/PM use. Massage into clean, dry skin to activate microcapsule dispersion.
In Your Regimen
Follow a moisturizer and don't forget your daily SPF!
Complimentary Products
Hyaluronic Marine™ Meltaway Cleanser: gently dissolve makeup, dirt and oil
B3 Adaptive SuperFoods™ Stress Repair Face Cream: calm and protect skin

BEFORE & AFTER
Experience real results with our targeted treatments
Frequently asked questions
Superfoods are nutrient-dense foods that supply skin with a rich cocktail of antioxidants, essential fatty acids, and vitamins. Adaptogens enhance the body's ability to cope with stress, "adapting" their function to the body's specific needs. High in antioxidants and anti-inflammatory properties, these are shown to have excellent healing capabilities on skin. Additional benefits include helping skin immunity and keeping stress hormones in check for firmer, clearer, more radiant-looking skin.

No, this product has not been designed as a spot treatment but rather to be used as an all-over treatment. We believe that stress on skin should be treated holistically, therefore these products have been designed in that manner.

Both. Stress has the potential to trigger both acne and stress-related rashes. Our Stress Rescue Super Serum has been designed to help treat and prevent both kinds of flareups.
Complete your routine
Gentle waterproof makeup remover
$32
Best for dry/sensitive skin
$92