Clinical Grade Resurfacing Liquid Pro Peel
A pro-level, at home 2-step peel clinically shown to reduce wrinkles, increase radiance and refine pores. Experience ultra-smooth, soft skin after just one use.
For
oily, normal, dry
or
combination
or
skin types.
Bring the dermatologist office home
Innovative ingredients and technology coming straight from his practice, Dr. Dennis Gross formulated this pro-level peel for ultimate pore refinement, wrinkle reduction, and increased radiance. Each bottle delivers a potent concentration of Lactic acid and glycolic acid combined with the enzymatic action of bromelain to effectively resurface the skin and jumpstart the skin cell renewal process.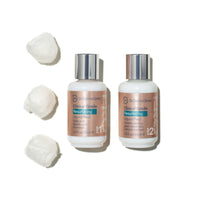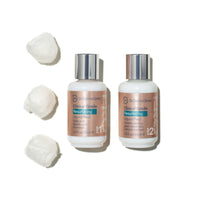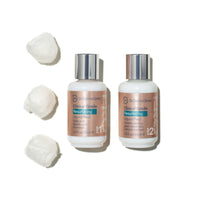 Clinical Grade Resurfacing Liquid Pro Peel
How To Use
Transform skin in two steps
How To Use
Transform skin in two steps
Two Simple Steps
For AM or PM use, up to 2-3 times a week. Prepare Step 1 by placing cotton ball firmly over bottle opening and making two 3-second turns to dispense the proper amount. Massage cotton ball onto clean, dry skin until it's dry, avoiding contact with eyes. Wait two minutes. Repeat the process with Step 2 – do not rinse.
Complementary Products
Alpha Beta® Pore Perfecting Cleansing Gel: exfoliates and tones with AHAs and BHAs
DRx SpectraLite™ FaceWare Pro: wrinkle reducing, acne fighting LED device

First Time Use
First time peel users may apply 1-2 times per week until skin becomes acclimated.
Advanced Use
For transformative improvement, incorporate the Advanced Retinol + Ferulic Overnight Texture Renewal Peel 2-3 times a week, into your PM regimen and don't forget your daily SPF!
BEFORE & AFTER
Experience real results with our at-home treatments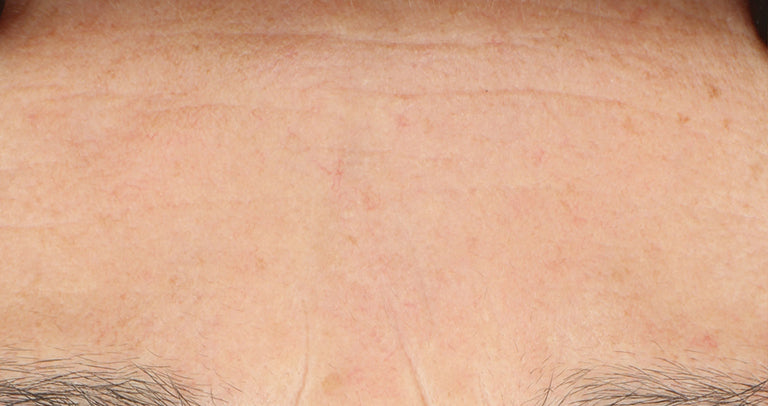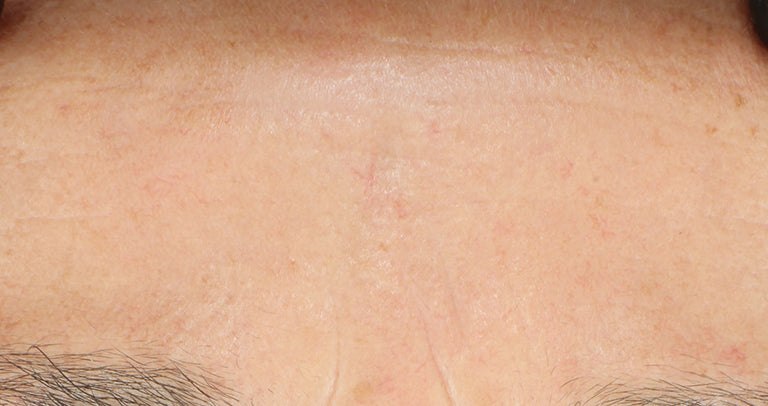 Frequently asked questions
Clinical Grade was created to address the most sought-after clinical problems Dr. Gross sees in his practice. This advanced line is designed for skin acclimated to active skincare and ready for stronger, faster results. It incorporates rigorous testing methods including double-blind controlled studies, scientific instrumentation, and comparisons to clinical benchmarks.

Resurfacing Liquid Peel should be used up to 3x per week while the Alpha Beta® Daily Peel should be used the remaining days. They are designed to be used together; in fact, when combined you will get nearly 30% improvement in texture plus overall improvement in radiance than when using the Resurfacing Liquid Peel alone. The addition of the cleanser and moisturizer ensures that skin is thoroughly cleansed without stripping, encourages cellular renewal, and helps maintain skin's natural moisture barrier.

Bromelain is an enzyme with multiple medical benefits. Topically, it works by digesting the skin's dead proteins in the stratum corneum, to help detach dead skin cells. There is a synergy between exfoliation with acids and enzymes. Though they work by different mechanisms – one dissolves built up proteins while the other works on the intercellular "cement" – they work in concert. Not only does this allow each to do a better job individually, but also collectively. By broadening the ability of the Alpha Beta® acids to penetrate, Clinical Grade Resurfacing Liquid Peel delivers our deepest exfoliation yet – still with NO downtime, for a complete complexion overhaul.
Complete your routine
For Fresh, Clear Skin Daily
$39
Best for combination/oily skin
$92