DermInfusions™ Fill + Repair Serum
A 3D alternative to injectables that fills, plumps, and firms skin while restoring skin's moisture barrier.
Bring the dermatologist office home.
This fast-acting serum works 3-dimensionally in skin to fill fine lines, firm and plump. Our MicroCelle Delivery system reduces the size of water molecules, carrying an infusion of hyaluronic acid, peptides, niacinamide, and ectoin deeper into skin for optimal absorption and performance. Your needle-free, alternative to injectables that works overtime to hydrate skin and restore your moisture barrier while adding volume, controlling redness, and minimizing fine lines and wrinkles - instantly and over time.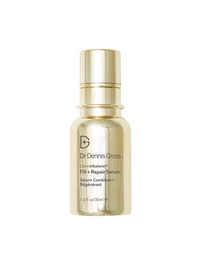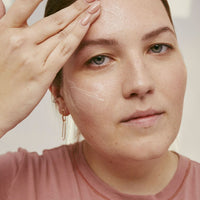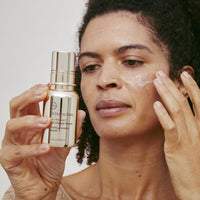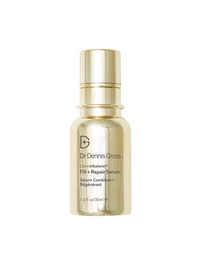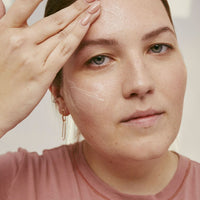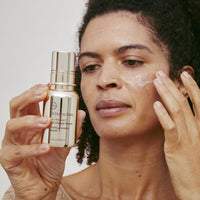 DermInfusions™ Fill + Repair Serum
How To Use
Visibly fill fine lines & wrinkles and restore skin's barrier
How To Use
Visibly fill fine lines & wrinkles and restore skin's barrier
Application
For AM/PM use. Using 2-3 pumps, massage into full face, targeting wrinkles.
The Experience
Lightweight, gel-like serum
In Your Regimen
For optimal results, apply after your Dr. Dennis Gross Skincare peel and follow with a moisturizer, if needed.
Frequently asked questions
The technology reduces the size of the water molecules transporting the key ingredients to penetrate deeper for a faster and more optimized absorption.

This product pairs great with makeup –including oil and water-based formulations! It helps hydrate and smooth the look of skin and when paired with our Alpha Beta Daily Peels it creates the perfect canvas for makeup.

Pro Tip: When used during the day it can act as a makeup primer for smoother application.

Yes! This serum is oil-free and great for hydrating oily and acne prone skin types.

This product is suitable for all skin types.

This serum is not known to cause irritation and is shown to provide immediate improvement to the skin's moisture barrier, however, always consult your physician if you have specific concerns.

Various weights of Hyaluronic Acid molecules penetrate skin to different levels, allowing for better absorption, plumping, and hydrating benefits.

This serum can be used morning, night or both!

For optimal results we recommend applying this serum all over the face, following the orbital bone, avoiding direct contact with the eye area. However, we always test every product for safety.

Yes! This serum pairs well with active ingredients and helps maintain a healthy moisture barrier.
For Fresh, Clear Skin Daily
$39
Visibly lift and smooth eyes
$71
Best for combination/oily skin
$92