Plump It Up
Price: $83 / Value: $119 Includes: 10 Peels, bestselling moisturizer and luxe cleanser
Bring the dermatologist office home.
Our hypoallergenic, oil-free formulas are formulated for all skin types, even sensitive. Powered by hyaluronic acid and AHA/BHAs, this 3-piece regimen helps improve hydration, diminish the look of fine lines, visibly refine pores, and even out tone & texture.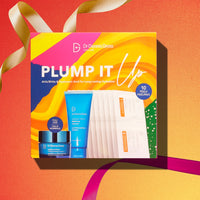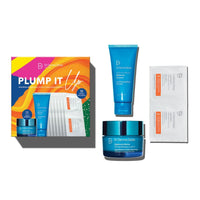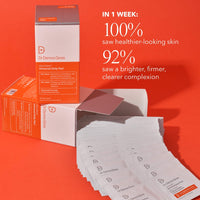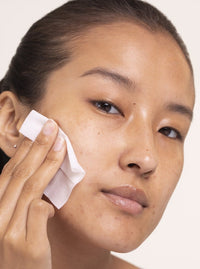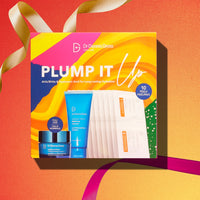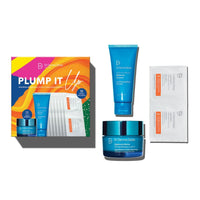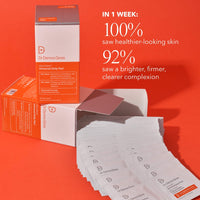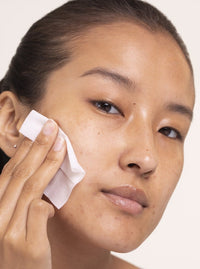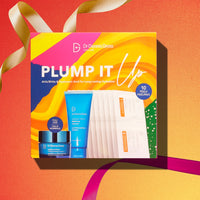 Plump It Up
How To Use
Deeply hydrate and plump skin in four steps
How To Use
Deeply hydrate and plump skin in four steps
Deeply Cleanse
With the Hyaluronic Marine Meltaway cleanser, on dry skin with dry hands, massage thoroughly onto face until makeup, dirt, and oil are dissolved. Remove gently with a microfiber cloth or cotton round - rinsing with water optional.
Peel
Massage Step 1 onto clean, dry skin until pad is dry. Wait two minutes. Repeat with Step 2.
Hydrate and Plump
Smooth Hyaluronic Marine Oil-Free Moisture Cushion over clean, dry skin. For AM/PM use.
Frequently asked questions
Dr. Gross formulated the Alpha Beta® Daily Peel specifically for daily gentle exfoliation with no discomfort or recovery time. Better long-term results will be seen with consistent daily use. First time peel users may apply every other day until skin becomes acclimated.

Everyone should incorporate a peel into his or her regimen. Those new to peels often have the misconception that they are harsh and irritating. I created my Alpha Beta® Peels to be gentle and require no downtime to recover. The two-step system regulates pH to stimulate collagen production and remove dulling surface skin. By combining acids, the peel can work more effectively while preventing irritation.
Complete your routine
Oil-free, lightweight sun defense
$42
Smooth wrinkles and increase radiance
$68
Best for first-time peelers
$92