Pro Facial Steamer
A professional device with micro-steam technology that infuses skin with moisture, clarifies the complexion, and purifies skin.
Bring the dermatologist office home.
Ideal for all skin types, especially those with dehydrated skin and enlarged pores. Micro-steam technology hydrates and purifies the skin in one simple step, revealing a dewy and soothed complexion in as quickly as 9 minutes.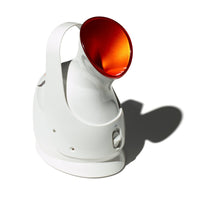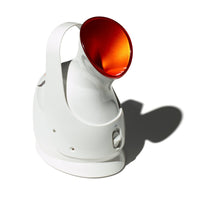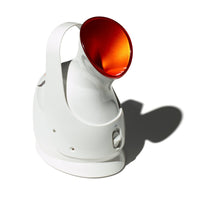 Pro Facial Steamer
01 — Compact, lightweight design
Compact, functional design for ease of use.
02 — Wide nozzle
Wide, open nozzle design allows for full face steam coverage.
03 — Portability
Easy-to-carry handle and 5 ft cord for portability.
04 — Automatic Safety Shut Off
Steamer automatically shuts off approximately 15 seconds after steam stops emitting from the nozzle.
How To Use
Infuse hydration and reveal radiance
How To Use
Infuse hydration and reveal radiance
Step 1
Cleanse face thoroughly and pat dry.
Step 2
Fill the water tank with distilled water. Turn on device and steam for up to 9 minutes.
Step 3
Hold device 12 inches away from face and enjoy your at-home spa treatment
Usage
Use 1-2x per week or as needed.
Frequently asked questions
Distilled water is recommended to maintain the life of the product.

The Pro Facial Steamer is recommended for use 1-2 times per week or as needed.

Dr. Gross has tested and approved the Pro Facial Steamer for use both in his practice and with his patients. The Pro Facial Steamer is FCC approved as required by law. However, it is also voluntarily subjected to UL approval to guarantee safety. Not all models, particularly those sold by private online retailers, comply with these standards.
Complete your routine
Best for dry/sensitive skin
$92
Oil-free, lightweight sun defense
$42