Dr. Dennis Gross' Tips:
Apply broad-spectrum sun protection daily to help prevent spots from developing or getting worse
Exfoliate daily with a gentle chemical peel to help fade sun spots
Don't forget to apply sunscreen to your hands and chest, areas that commonly develop age spots
Dr. Dennis Gross Discusses Dark Spots and Uneven Skin Tone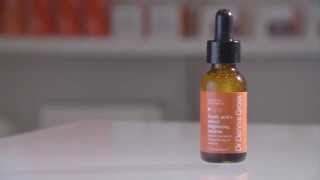 Dr. Dennis Gross explains how ferulic acid makes retinol more effective in combating signs of aging, without irritation.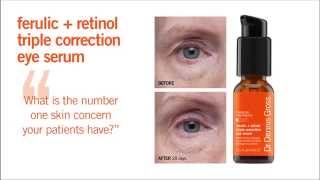 Ask the Expert: Ferulic + Retinol Triple Correction Eye Serum
Dr. Dennis Gross explains how his patients' number one concern, their eye area, can be made to look brighter and more youthful.
Learn how this potent hydrator, with ECG Complex(TM), promotes collagen production and reduces lines and wrinkles.
Dr. Dennis Gross explains how non-abrasive daily Alpha Beta® Peels, exfoliate, improve radiance, even skin tone and texture, and reduce lines and wrinkles.
A guide to the Alpha Beta® Medi-Spa Peel - your weekly radiance boost to your daily skincare regimen.
NYC dermatologist shares skincare advice he gives his patients
What Causes Discoloration?

How Can I Prevent Hyperpigmentation?

What Is Post-Inflammatory Hyperpigmentation?

What Are The Best Ingredients for Achieving An Even Skin Tone?
Brown spots can go by many different names: sunspots, age spots, brown spots, freckles, and dark spots. They are all actually little growths caused by cumulative sun exposure. These round sunspots are darker than the rest of our faces because they are filled with excess melanin pigment, our skin's defensive reaction to the sun. Brown spots are basically a way for your skin to talk to you, saying it has had too much exposure. This means that your sunscreen is inadequate and you must either re-apply more or use a higher SPF level.
Stay out of the sun and in the shade. Wear at least an SPF 15 every day, rain or shine and remember to reapply after swimming or perspiring. If there is daylight, there is radiation - up to 80% of UV rays can penetrate clouds.
Pigmented acne scars are an example of post-inflammatory hyperpigmentation. This discoloration results when the skin sends its natural pigment to the area of injury in an effort to shield it from damage. The pigment collects and leaves a mark behind that may take months to disappear.
Look for ingredients with skin brightening and anti-inflammatory benefits such as:
Ferulic Acid
Bearberry extract
Mulberry extract
Azelaic Amino Acid
Licorice Root Extract
Vitamin C
The Dr. Dennis Gross Difference
Dermatologist Created
NYC dermatologist Dr. Dennis Gross formulates all products based on his patients' skincare needs.
Cruelty-Free
Our products are never tested on animals – and most are vegan.
Potent and Proven Ingredients
You'll see visible results with advanced ingredient combinations and medical grade formulas – without irritation.