Dr. Dennis Gross Discusses Rough Texture
Learn about this potent hydrator that firms, brightens, and smooths fine lines and wrinkles, while infusing moisture.
Dr. Dennis Gross explains how non-abrasive daily Alpha Beta® Peels, exfoliate, improve radiance, even skin tone and texture, and reduce lines and wrinkles.
A guide to the Alpha Beta® Medi-Spa Peel - your weekly radiance boost to your daily skincare regimen.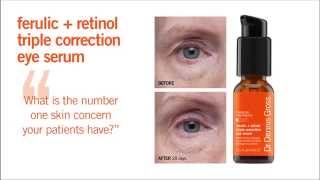 Ask the Expert: Ferulic + Retinol Triple Correction Eye Serum
Dr. Dennis Gross explains how his patients' number one concern, their eye area, can be made to look brighter and more youthful.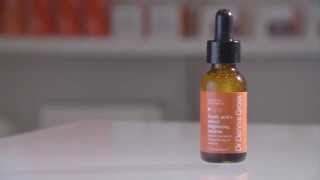 Dr. Dennis Gross explains how ferulic acid makes retinol more effective in combating signs of aging, without irritation.
Dr. Gross describes how Alpha Beta® Glotion can give you a warm, candle-lit, streak-free glow.
The Dr. Dennis Gross Difference
Dermatologist Created
NYC dermatologist Dr. Dennis Gross formulates all products based on his patients' skincare needs.
Cruelty-Free
Our products are never tested on animals – and most are vegan.
Potent and Proven Ingredients
You'll see visible results with advanced ingredient combinations and medical grade formulas – without irritation.