Advanced Retinol + Ferulic Intense Wrinkle Cream
A soft, buttery cream that leaves a silky matte finish - great for both men and women's skin! This intensely hydrating wrinkle cream is powered by our Phyto-Retinol Blend™ to visibly transform skin and repair the moisture barrier for a lifted, ageless look.
Bring the dermatologist office home
Retinol, bakuchiol, rambutan, and ferulic acid work synergistically to visibly firm, plump, and smooth lines & wrinkles. Antioxidants arnica and centella asiatica help replenish skin's moisture barrier for a soft, hydrated, youthful complexion.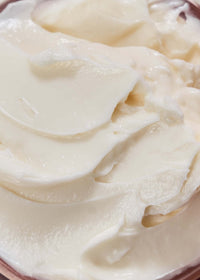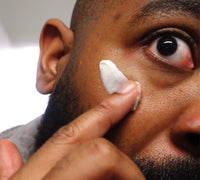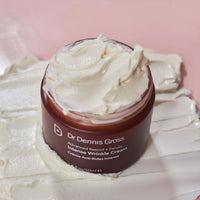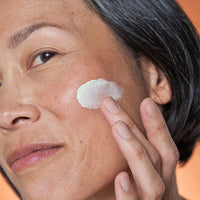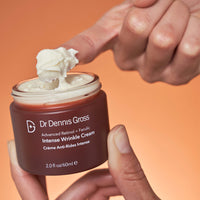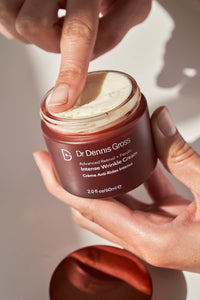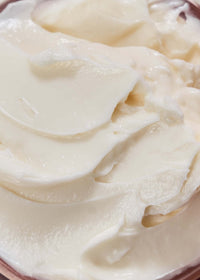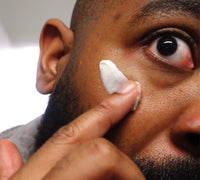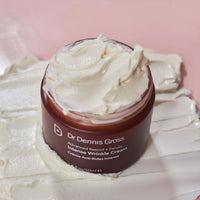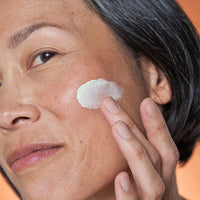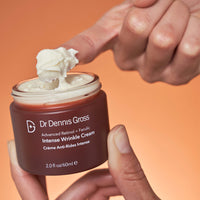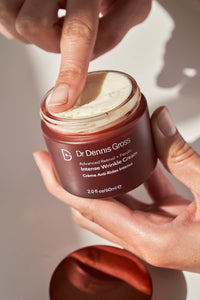 Advanced Retinol + Ferulic Intense Wrinkle Cream
How To Use
Retinol Results, without irritation.
How To Use
Retinol Results, without irritation.
Application
For AM/PM use. Massage into clean, dry skin including neck and décolleté.
The Experience
Rich, buttery cream
In Your Regimen
For optimal results, apply after your Dr. Dennis Gross Skincare® peel and serum. Designed for morning and night use, this retinol treatment is formulated with our Phyto-Retinol Blend™ that contains antioxidants and botanicals to soothe skin and help prevent irritation cause by UV exposure. Don't forget to always apply a minimum of SPF 30 in the AM!
Complementary Products
Alpha Beta® Daily Peel: transforms skin in two steps
Alpha Beta® Pore Perfecting Cleansing Gel: exfoliates and tones with AHAs and BHAs
Advanced Retinol + Ferulic Triple Correction Eye Serum: visibly lifts and firms eye areas

BEFORE & AFTER
Experience real results with our daily moisturizers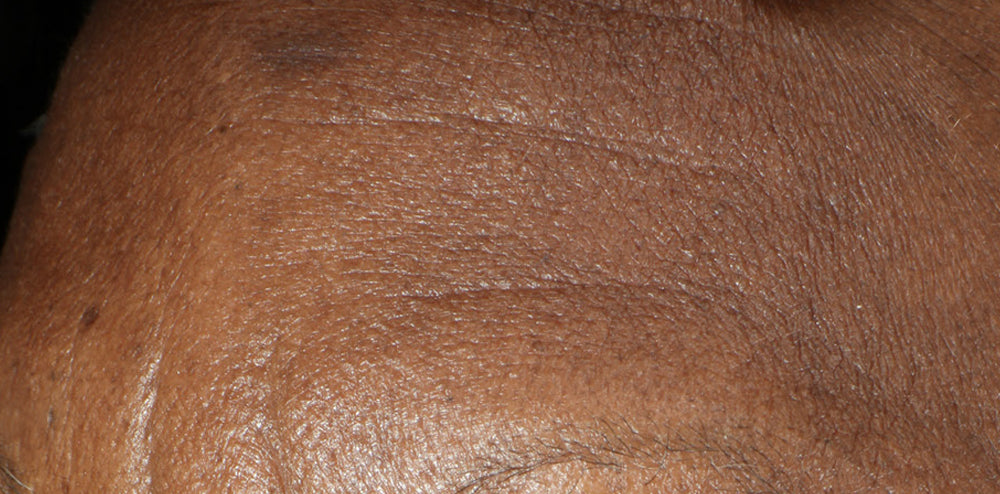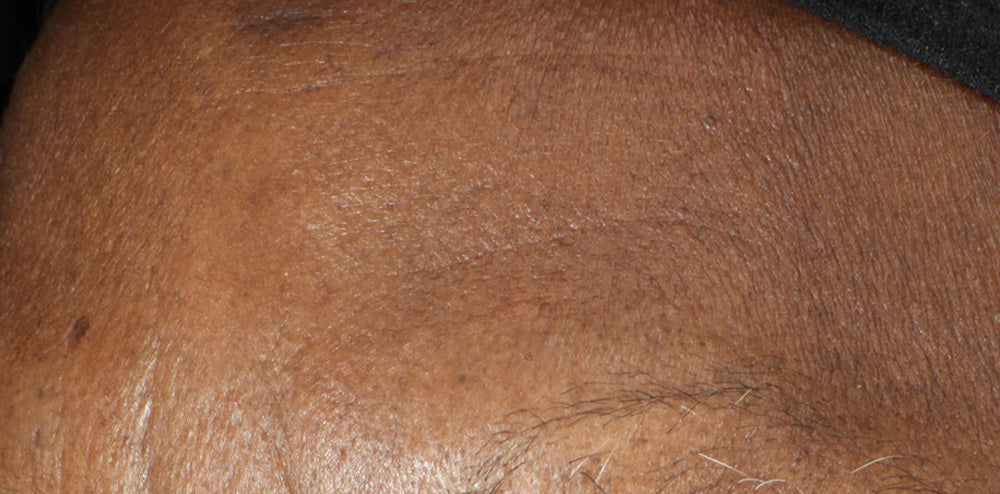 Frequently asked questions
The original moisturizer in the line was Anti-Aging Moisturizer. The new Intense Wrinkle Cream has been enhanced by our Phyto-Retinol Blend™ as well as an additional form of retinol to provide more dramatic wrinkle-reducing plus lifting & firming benefits without irritation. In addition, Intense Wrinkle Cream has been boosted with more hydrating and barrier-replenishing ingredients to deliver longer-lasting hydration. The texture of Intense Wrinkle Cream is much richer, creamier, and more buttery than the original Anti-Aging Moisturizer. The finish on skin is also different – Intense Wrinkle Cream yields a more radiant, hydrated, silky-matte finish with a light, comforting cushion on the skin while Anti-Aging Moisturizer dried down closer to a matte finish. Fans of Anti-Aging Moisturizer will notice a difference in texture – however, Intense Wrinkle Cream is still a suitable replacement. For existing customers who want a similar skin finish to the original Anti-Aging Moisturizer could also try Stress Repair Face Cream or Moisture Cushion.

Our clinical tests showed immediate hydration, radiance, reduction in dry fine lines, and smoothing benefits and statistically significant improvement in elasticity, laxity, firming, and wrinkles in as early as two weeks.

Our proprietary Phyto-Retinol Blend ™ renders retinol simultaneously more effective and non-irritating making it suitable for daytime use. Additionally, the soothing and protective antioxidants and botanicals help minimize irritation caused by exposure to pollutants and the sun. When paired with proper sunscreen use, Intense Wrinkle Cream is safe for both morning and nighttime use.

Dr. Dennis Gross products are designed to be used together! It is completely safe, and more effective, to layer Intense Wrinkle Cream with another serum from the Advanced Retinol + Ferulic line. However, we advise against layering our Advanced Retinol + Ferulic products with prescription-strength retinoids to avoid over treating the skin. Alternate days of use for best results.

Texture Renewal Serum and Overnight Wrinkle Treatment are targeted retinol treatments meant to smooth texture and blemishes and improve the look of wrinkles, respectively. Intense Wrinkle Cream delivers deep hydration to skin while protecting and replenishing the moisture barrier. These products have been formulated to work better together to give enhanced anti-aging and complexion-clearing benefits as well as address outlying skin conditions for a 360-degree approach to healthy skin.
Complete your routine
Visibly lift and smooth eyes
$71
Best for combination/oily skin
$92
Oil-free, lightweight sun defense
$42