Tuesday, October 18th, 2022 8:00 PM EST / 5:00 PM PST
Fighting Free Radicals with Vitamin C
with guest host Kirbie Johnson
Join Dr. Dennis Gross and Kirbie Johnson to learn how free radicals affect your skin and how you can harness the power of vitamin C to reverse the signs of sun damage
Watch The Replay
Tuesday, October 18th, 2022 8:00 PM EST / 5:00 PM PST + Watch it on demand later
Fighting Free Radicals with Vitamin C
with guest host Kirbie Johnson
Join Dr. Dennis Gross and Kirbie Johnson to learn how free radicals affect your skin and how you can harness the power of vitamin C to reverse the signs of sun damage
Watch The Replay
About this class
Vitamin C is one of the all-star ingredients nearly every skin tone & type can benefit from – it tackles dark spots, acne scars, fine lines and wrinkles and dullness, to name a few.
But beyond the visible benefits, vitamin C actually works in skin on a molecular level to neutralize damaging free radicals – aka unstable molecules that wreak havoc on skin.
In this class, Dr. Dennis Gross & Kirbie Johnson will do a deep dive into the science of free radicals and how you can harness the power of vitamin C to not only reverse visible signs of damage, but correct damage under the skin's surface and prevent future damage from forming.
Exclusive discounts for class attendees – it is one you won't want to miss! 
You will learn:
Cause of collagen breakdown

How free radicals damage skin on a molecular level

Benefits of vitamin C

Ingredients that enhance skin's ability to fight free radicals
Achieve the results
:
Stimulate collagen production for glowing, smooth complexion.

Smooth fine lines and wrinkles.

 

Fade dark spots and hyperpigmentation.

Correct existing damage under skin's surface before it becomes visible.
Unable to join the LIVE class?
Register anyway, and we will share the replay with you to watch it later.
Hosted By: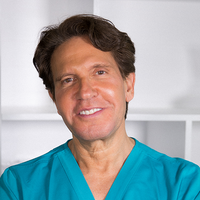 Dr. Dennis Gross
Co-Founder of Dr Dennis Gross Skincare and Board-Certified Dermatologist
Dennis Gross, M.D., is a board-certified dermatologist and dermatologic surgeon who has been in practice for 25 years. Creator of award-winning Dr. Dennis Gross Skincare.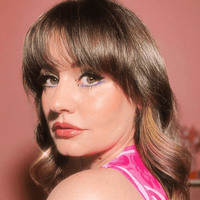 Kirbie Johnson
Beauty Reporter and Co-Host of Gloss Angeles
Kirbie Johnson is an on-camera host, producer, writer and reporter. She is co-founder and producer of Gloss Angeles, a top 10 fashion and beauty podcast on Apple, Host of Tell Me More, a live audio show on Spotify Greenroom, and a contributor to publications like Allure Magazine. Her on-camera and editorial career began at POPSUGAR where she grew the company's beauty video presence to amass over 100M views; she's filmed over 500 digital and TV segments, more than any other editor or influencer in the field.