Wednesday, April 20th, 2022 8:00pm EDT / 5:00pm PDT
FREE Masterclass:
Pre and post-makeup skincare routine
with Alley Gage
Watch The Replay
Wednesday, April 20th, 2022 8:00pm EDT / 5:00pm PDT + Watch it on demand later
FREE Masterclass:
Pre and post-makeup skincare routine
with Alley Gage
Watch The Replay
About
Are you one of those people who come home after a long night out and go straight to bed, only to wake up in the morning to a bunch of zits and other uninvited breakouts? Do you have to wear heavy makeup at work all day? We've all been through this!
Makeup, being made of artificial chemicals, can have severe side effects on your skin. And they can get even worse if your skin is sensitive or has underlying issues, and is prone to acne and blemishes or irritation.
This is why in this class Alley Gage, a professional esthetician and make-up artist, will join Dr. Dennis Gross to share their tips on how to prep your skin for makeup and how to remove it after a long day, so it doesn't clog your pores or cause unnecessary irritation.
UNABLE TO JOIN THE LIVE CLASS?  Register anyway, to receive the replay.
YOU WILL LEARN:
How AHAs and BHAs can get you a better canvas for makeup

How to prime your skin for makeup depending on your skin type

What your skin does at night, and why it's important to clean your skin before bed

Should you double cleanse or not?

How to remove residual debris after cleansing.

And much more!
ACHIEVE THE RESULTS:
Prevent acne, blemishes, and enlarged pores. 

Achieve a glowing and smooth complexion

Smooth fine lines, wrinkles, and acne scars while looking 100%
BONUS:
Attend this masterclass and get access to exclusive VIP deals.
Hosted By: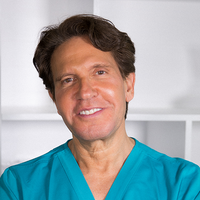 Dr. Dennis Gross
Co-Founder of Dr Dennis Gross Skincare and Board-Certified Dermatologist
Dennis Gross, M.D., is a board-certified dermatologist and dermatologic surgeon who has been in practice for 25 years. Creator of award-winning Dr. Dennis Gross Skincare.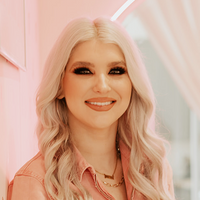 Alley Gage
Esthetician and make-up artist
Alley Gage is a Kansas City-based esthetician, make up artist, and small business owner. She is passionate about her "face first" philosophy; everything starts with the skin looking its best. She offers skincare and facials, working exclusively with Dr. Dennis Gross Skincare, as well as services in high level make-up artistry.